Veteran Los Angeles sportscaster and gambling expert Fred Wallin has been named the official sports handicapper for Gambling911.com.
He will be the first sports handicapper ever to have his wagering selections made available for purchase on Gambling911.com.
Wallin has been a Los Angeles sportscaster for more than 30 years.
During that time he hosted for many years the Los Angeles Dodger's pre- and post-game shows on KABC radio, around the broadcast of Dodger's play-by-play man Vin Scully.
Submitted by C Costigan on, Dec/13/2011
Breaking News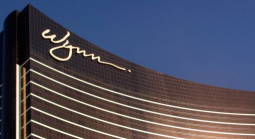 Macau group now has 5% stake in Wynn, whose embattled founder disposes of his entire 11.8% holding
As one might expect, the College Basketball games this evening dominate the wagering in North America.
The Office of Foreign Asset Control (OFAC) announced on March 19 that it was considering including digital currency addresses of persons and entities with whom those in the U.S. are forbidden to engage in business with.