It looked like yet another Web traffic record breaker for Gambling911.com with both Dancing With The Stars results news and the thousands of people coming in to search for American Idol betting odd
Submitted by C Costigan on, May/20/2009
In a shocking upset, underdog Kris Allen has knocked off the big favorite to win this season's American Idol, Adam Lambert. 
Submitted by Jordan Bach on, May/20/2009
Betting on American Idol was still available even though the performance show finale had (and subsequent voting) had already aired on Tuesday evening.
Submitted by Jordan Bach on, May/20/2009
Breaking News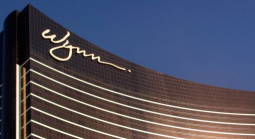 Macau group now has 5% stake in Wynn, whose embattled founder disposes of his entire 11.8% holding
As one might expect, the College Basketball games this evening dominate the wagering in North America.
The Office of Foreign Asset Control (OFAC) announced on March 19 that it was considering including digital currency addresses of persons and entities with whom those in the U.S. are forbidden to engage in business with.