Spain v. South Africa Confederations Cup betting odds were available at BetUS.com for those living in the U.S. and at Sportingbet.com for those outside the States.  This game was receiving plenty of action (most of which was going towards Spain) in the U.S.
Submitted by Alistair Prescott on, Jun/27/2009
Many Gambling911.com readers in the United States have been emailing us asking what time the USA vs. Brazil Confederations Cup start (the air time).  The answer is:  2 pm EST airing on ESPN.
Submitted by C Costigan on, Jun/27/2009
The oddsmakers gave Team USA practically zero chance to beat Spain in their Wednesday Confederations Cup semi-final.
Submitted by Alistair Prescott on, Jun/24/2009
Breaking News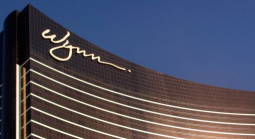 Macau group now has 5% stake in Wynn, whose embattled founder disposes of his entire 11.8% holding
As one might expect, the College Basketball games this evening dominate the wagering in North America.
The Office of Foreign Asset Control (OFAC) announced on March 19 that it was considering including digital currency addresses of persons and entities with whom those in the U.S. are forbidden to engage in business with.