Socialite and heir to the Conrad Hilton fortune, Paris Hilton, has been arrested in South Africa for smoking pot during the Brazil-Holland game, according to various reports that surfaced late Frid
Submitted by Jordan Bach on, Jul/02/2010
The Holland team is this much closer to winning the World Cup 2010 after knocking off the mighty Brazilians on Friday.
Submitted by Alistair Prescott on, Jul/02/2010
During the 2006 FIFA World Cup, Cristiano Ronaldo became famous for his notorious wink which followed Wayne Rooney's sending off in quarter-final.  Now we are learning that Ronaldo spit at a camer
Submitted by Dan Shapiro on, Jun/30/2010
As we head into the semi-finals of the 2010 FIFA World Cup we are learning that FIFA is conducting an investigation surrounding the Australian team
So much controversy around this year's World Cup, but it is to be expected with such a huge international event.  Everything from the France team imploding to whether instant replay should be used following a number of severely botched calls by referees and now this...
Submitted by Alistair Prescott on, Jun/30/2010
Just hours after their humiliating loss to Germany at the 2010 FIFA World Cup, England football team members are photographed guzzling down beer and smoking Havana cigars 
Submitted by Alistair Prescott on, Jun/30/2010
For a second straight year, oddsmakers believe that Ashley Cole will be voted the Most Hated Man in Great Britain, and after England's loss in the World Cup, odds have been slashed even further

Submitted by Alistair Prescott on, Jun/30/2010
The 2010 FIFA World Cup takes a two day break but gamblers the world over haven't stopped betting on the upcoming games.
Submitted by Dan Shapiro on, Jun/29/2010
Hey ladies and all those gay gents out there, Portuguese footballer superstar Cristiano Ronaldo has just launched his new website right on the eve of his team's showdown against powerhouse Spain. 
Submitted by Ean Lamb on, Jun/29/2010
Breaking News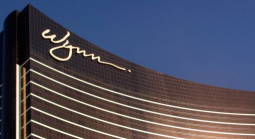 Macau group now has 5% stake in Wynn, whose embattled founder disposes of his entire 11.8% holding
As one might expect, the College Basketball games this evening dominate the wagering in North America.
The Office of Foreign Asset Control (OFAC) announced on March 19 that it was considering including digital currency addresses of persons and entities with whom those in the U.S. are forbidden to engage in business with.