UFC 90 betting: Anderson Silva looks to continue dominance. WHO: Patrick Cote vs. Anderson Silva, and it's UFC 90 taking place Saturday night in Chicago, Illinois.
UFC 90 betting enthusiasts have either won or lost a lot of money on Anderson Silva recently, depending on whether they chose to over-think or make the smart decision. Nobody can accuse the UFC middleweight champion of dodging challengers or selecting his fights, as he's most certainly been thrown the toughest competitors in his weight class.
Submitted by Guest on, Oct/24/2008
Breaking News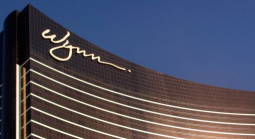 Macau group now has 5% stake in Wynn, whose embattled founder disposes of his entire 11.8% holding
As one might expect, the College Basketball games this evening dominate the wagering in North America.
The Office of Foreign Asset Control (OFAC) announced on March 19 that it was considering including digital currency addresses of persons and entities with whom those in the U.S. are forbidden to engage in business with.