2010 Australian Open Odds
A lot has been made of Australian cricket star Shane Warne' apparent solicitation of monies for the online poker website he represents, 888.com.  In fact he caused an international stir according
Submitted by Ace King on, Apr/14/2010
2010 Australian Open Final odds were available at Sportsbetting.com (see odds hereSubmitted by Alistair Prescott on, Jan/30/2010
Australian Open odds featured at Sportsbook.com included set betting on Federer vs.
Submitted by Alistair Prescott on, Jan/28/2010
Australian Open 2010 odds have been released by betED.com on Monday.  The company provides its new and established customers with free cash rewards (use bonus code GAMBLING911 - Submitted by Guest on, Jan/11/2010
Breaking News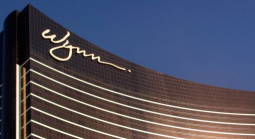 Macau group now has 5% stake in Wynn, whose embattled founder disposes of his entire 11.8% holding
As one might expect, the College Basketball games this evening dominate the wagering in North America.
The Office of Foreign Asset Control (OFAC) announced on March 19 that it was considering including digital currency addresses of persons and entities with whom those in the U.S. are forbidden to engage in business with.