Find out what gaming people are twittering about.

Thrilled to have a few new followers for our active Twitter feed.
Submitted by Guest on, Feb/16/2017
Reef Media claims to offer attractive CPA & RevShare offers.
Submitted by Guest on, Feb/13/2017
Breaking News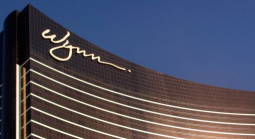 Macau group now has 5% stake in Wynn, whose embattled founder disposes of his entire 11.8% holding
As one might expect, the College Basketball games this evening dominate the wagering in North America.
The Office of Foreign Asset Control (OFAC) announced on March 19 that it was considering including digital currency addresses of persons and entities with whom those in the U.S. are forbidden to engage in business with.